Dal primo luglio 2017 sono iniziati i saldi estivi.
From the first July 2017 the summer sales began.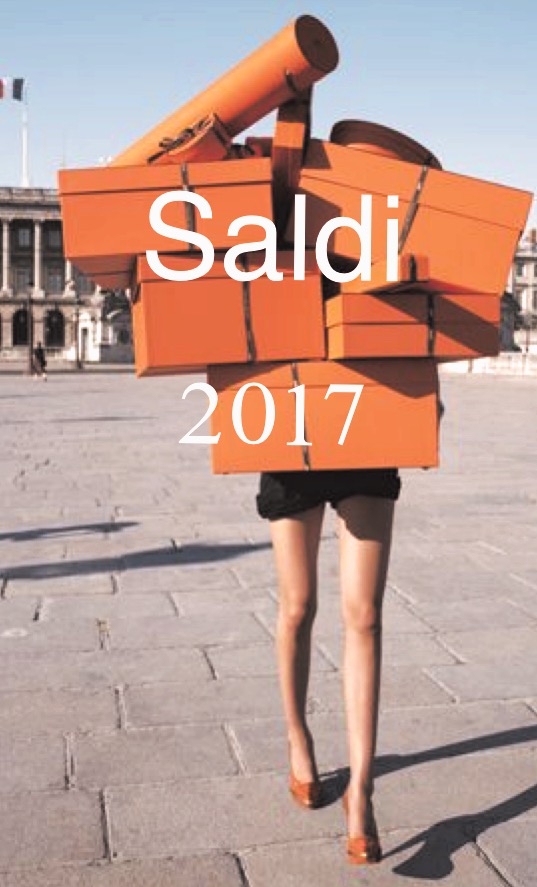 Approfittiamo delle ultime settimane di saldi per fare shopping, anche per la nostra casa.
We must take advantage of the last few weeks of shopping, even for our home.
Ecco alcune idee selezionate per voi
Here are some ideas selected for you
Da Maisons du Monde tanti articoli dal 30 al 50% di sconto. Dalle decorazioni all'arredo, approfittiamo dei saldi per rinnovare alcuni ambienti.
From Maisons du Monde many items from 30 to 50% discount. From decorations to furnishings, we must take advantage of sales to renovate some environments.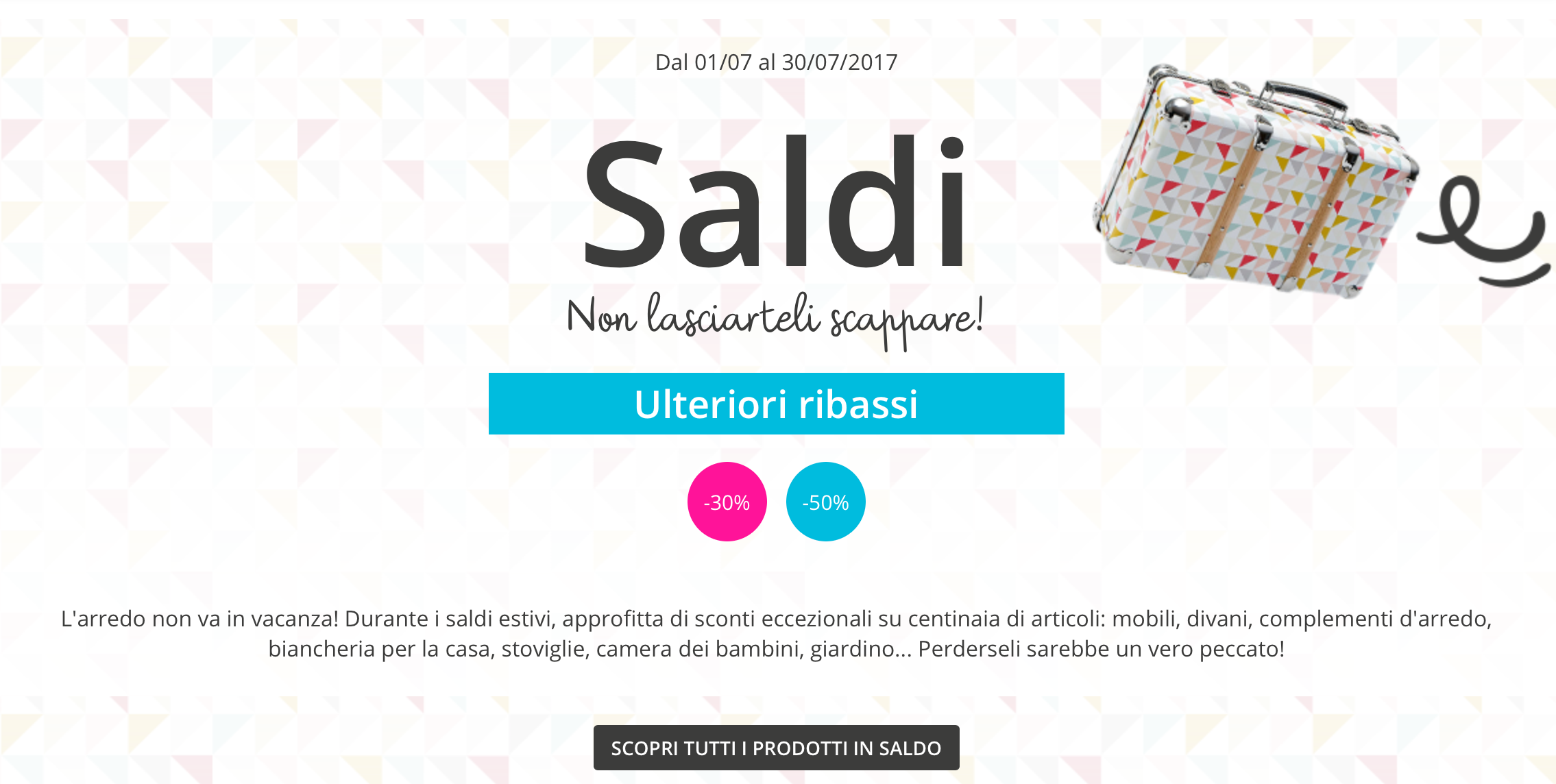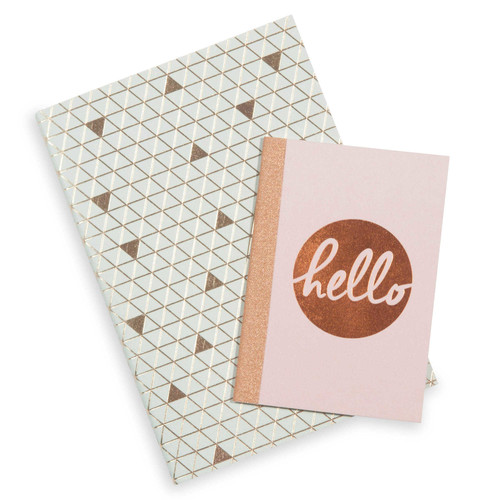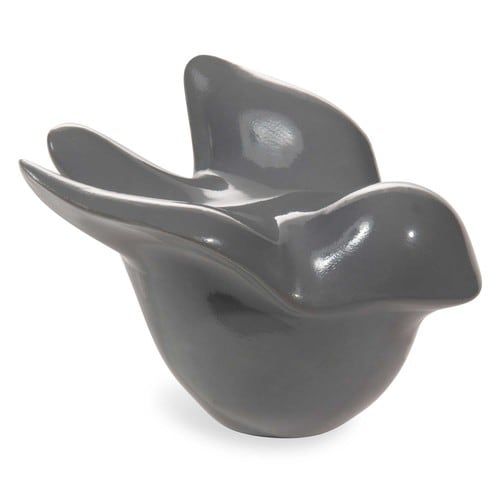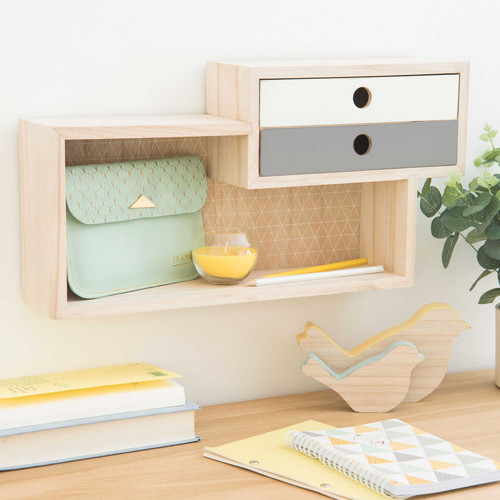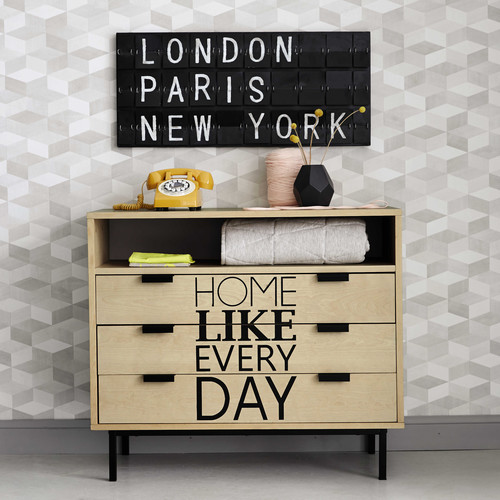 Da Ikea sconti fino al 40%, con un ulteriore 10% per acquisti fatti direttamente in negozio su molti articoli già scontati solo per i soci Ikea Family o Business.
From Ikea discounts up to 40%, with a further 10% for purchases made directly in store on many items already discounted only for Ikea Family or Business members.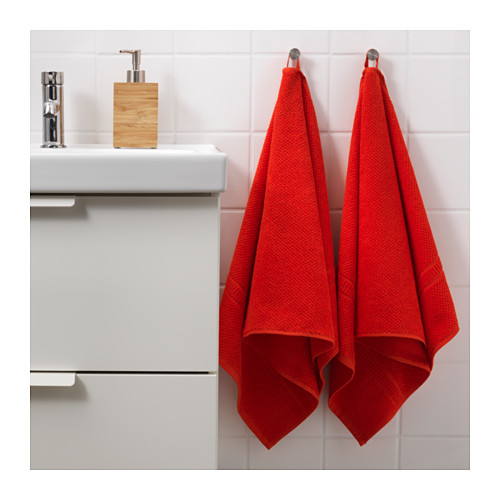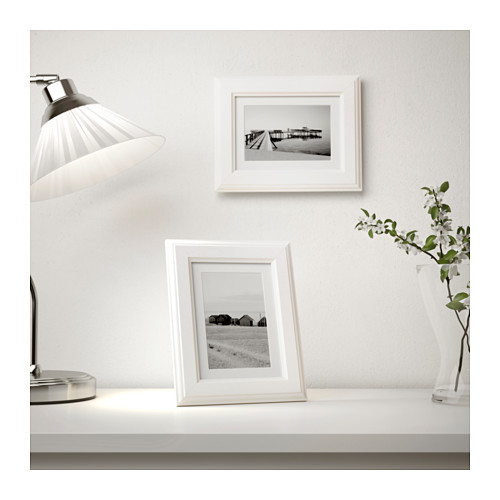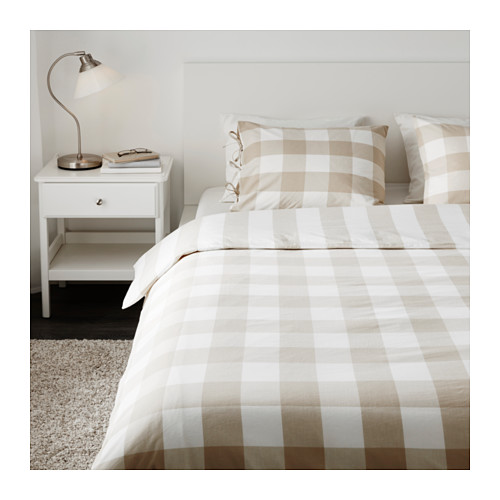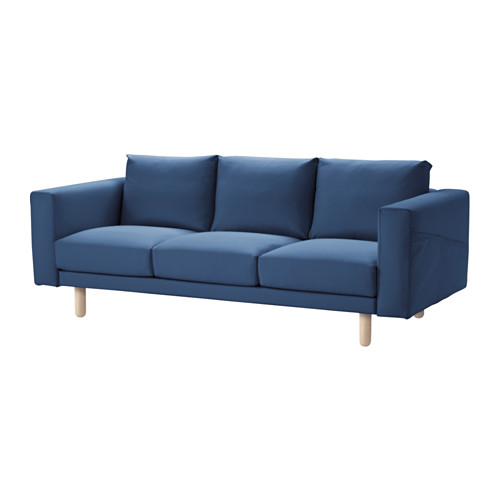 Da LoveTheSign potrete acquistare direttamente dal loro sito articoli scontati fino al 60% ma solo fino ad esaurimento scorte. Da pentole e piatti a sedie e mobili.
From LoveTheSign you can buy directly from their site discounted products up to 60% but only until stocks last. From pots and tableware and furniture.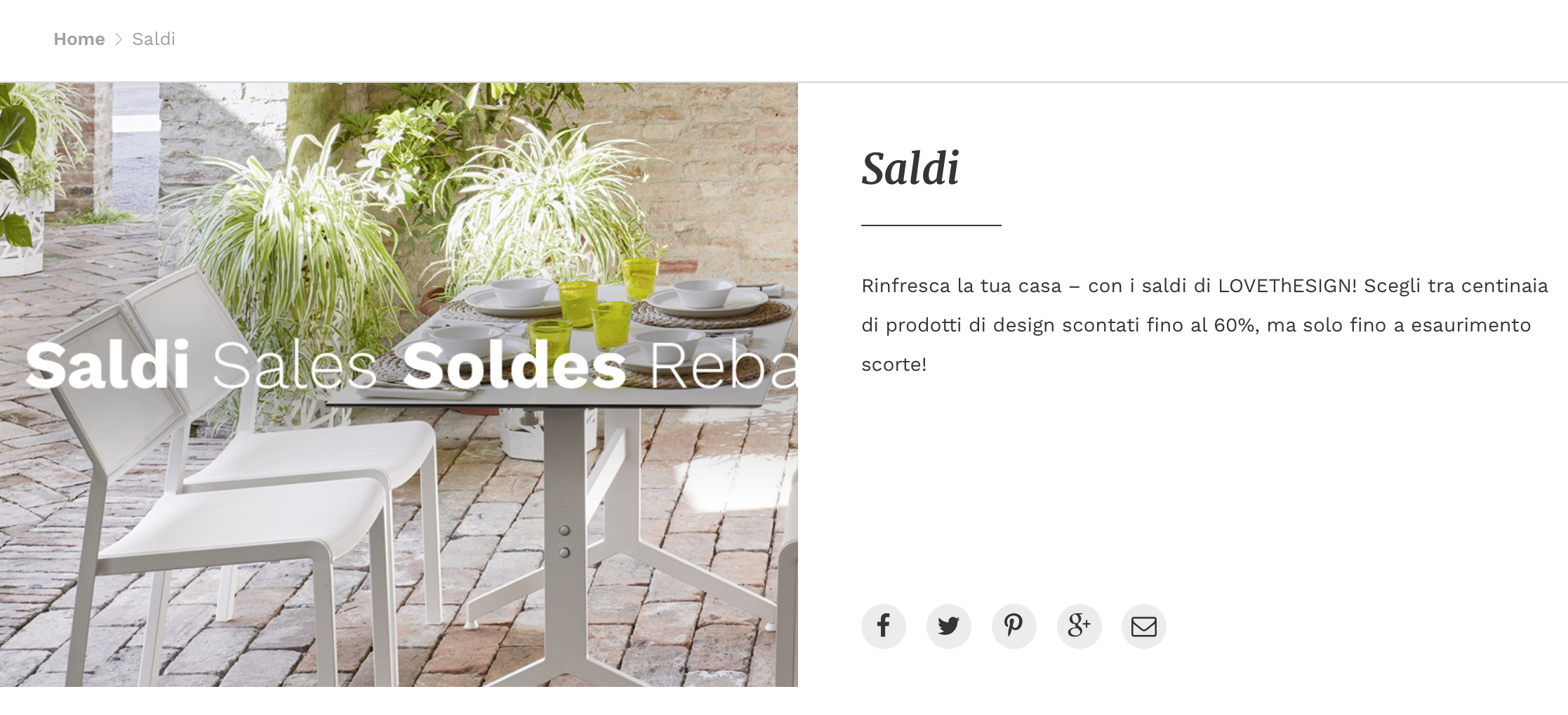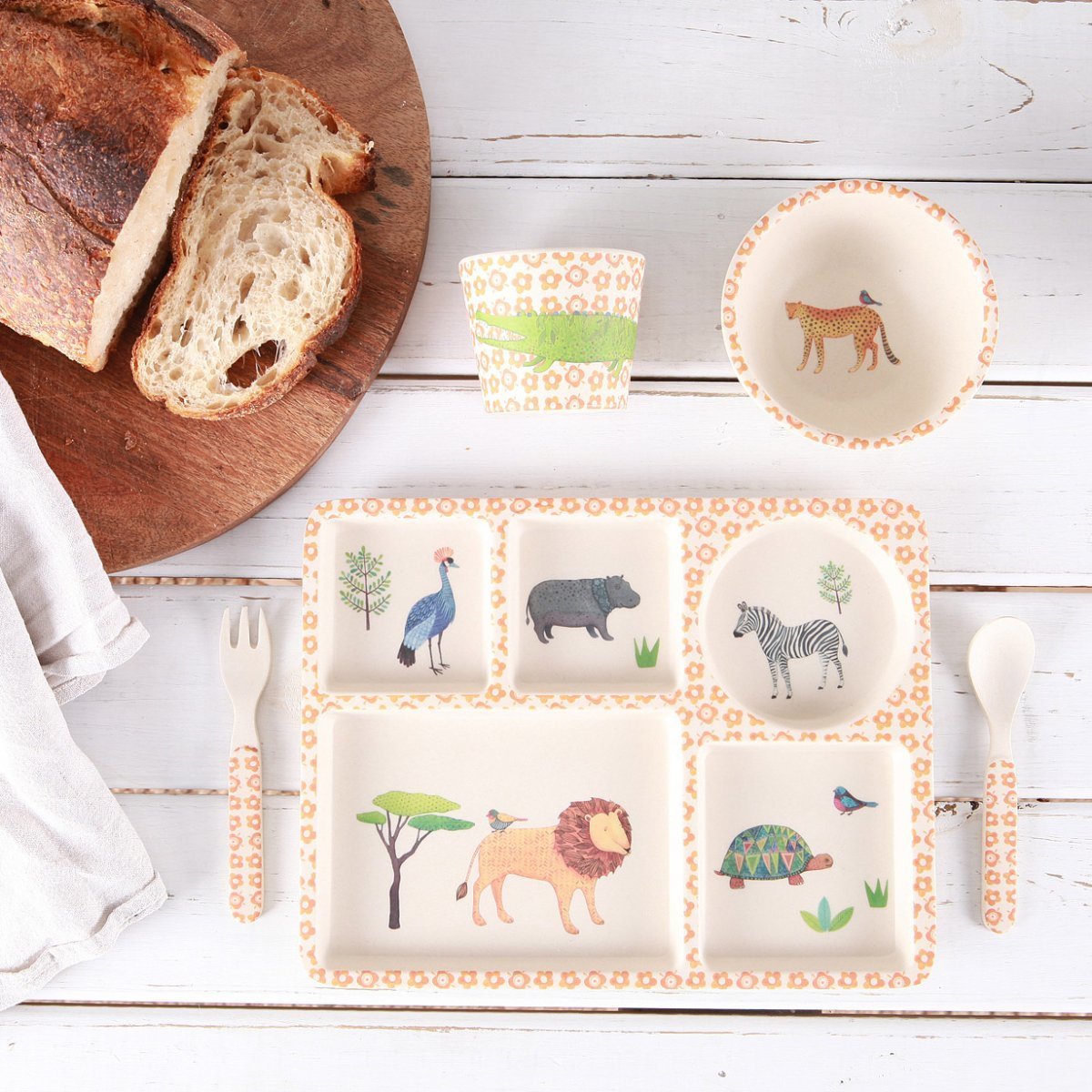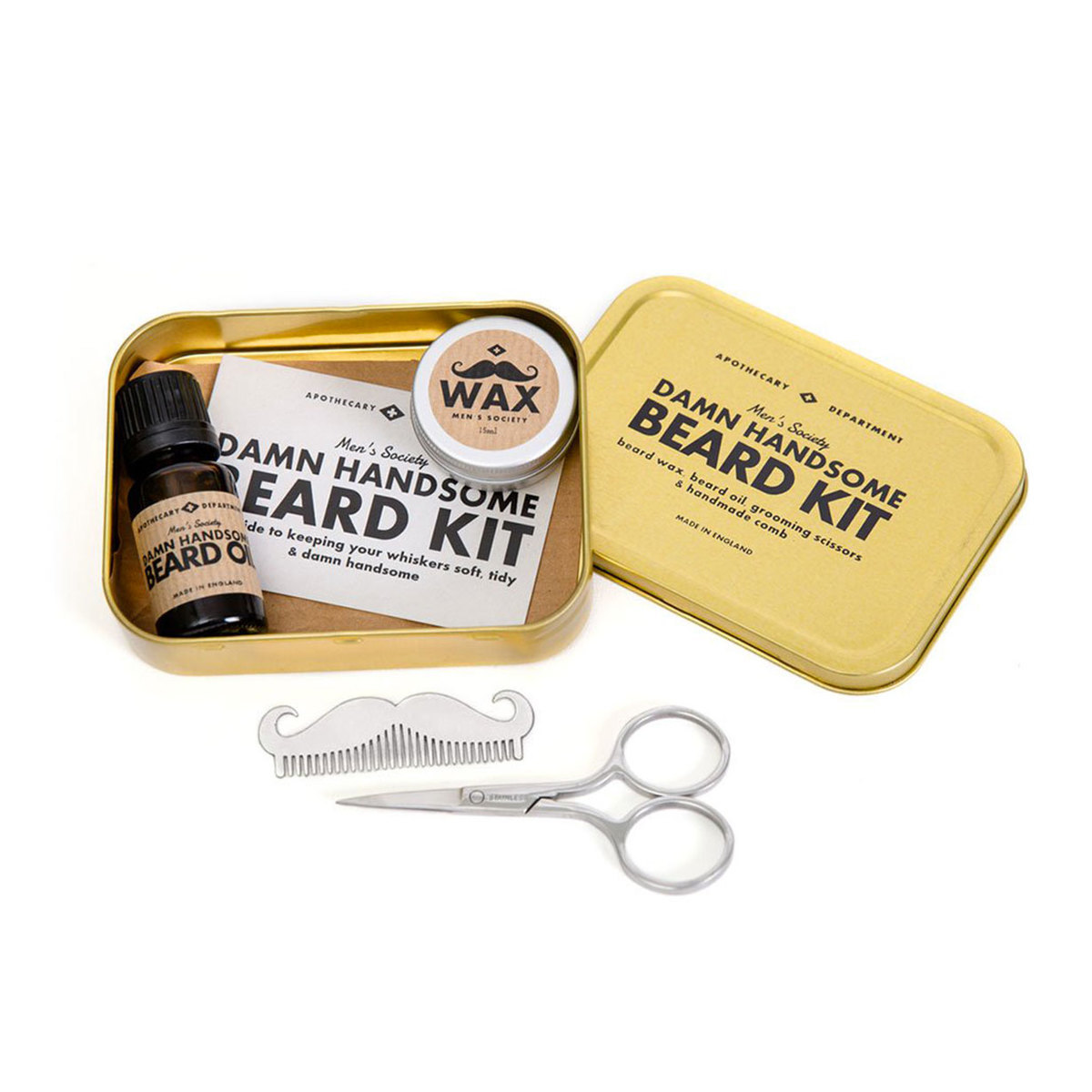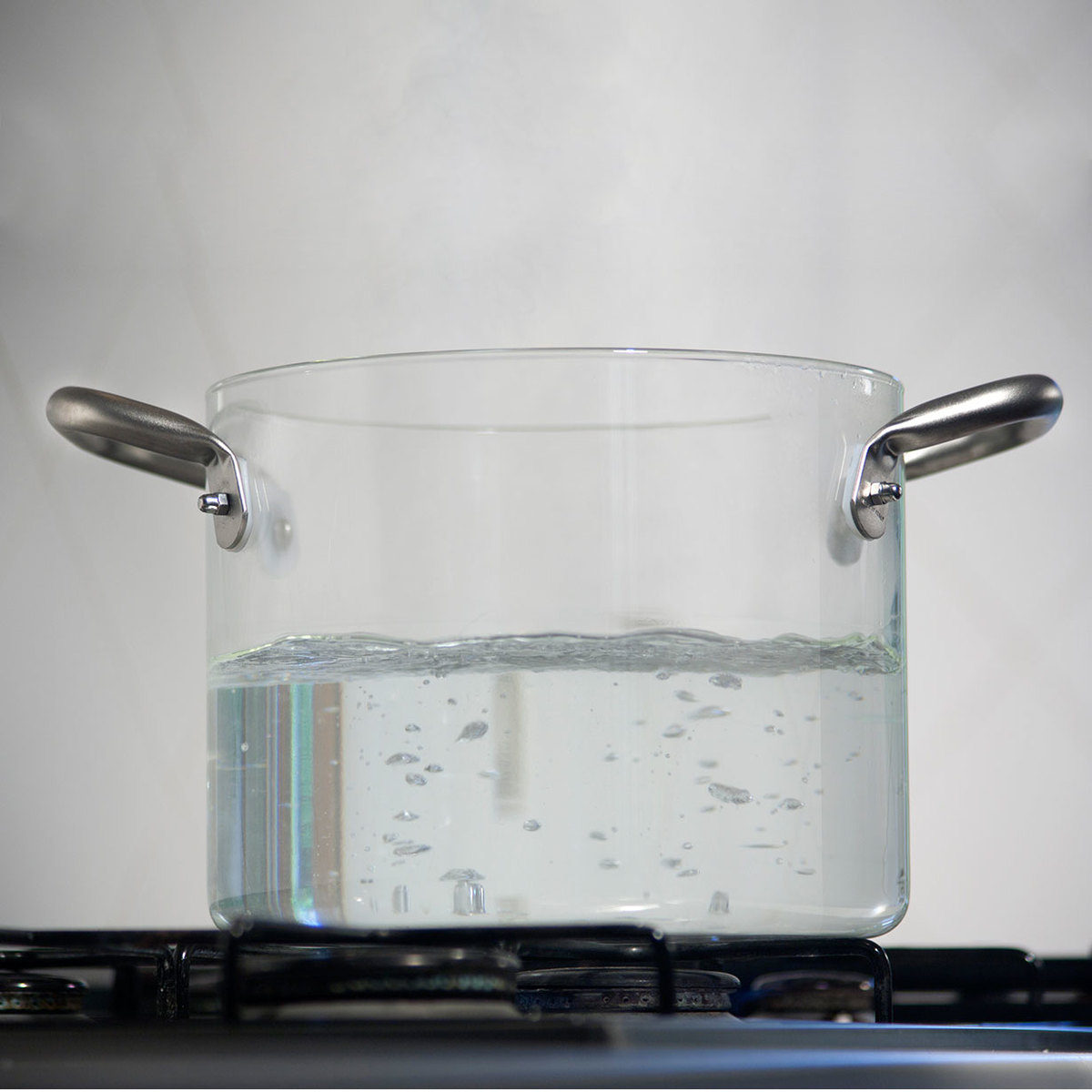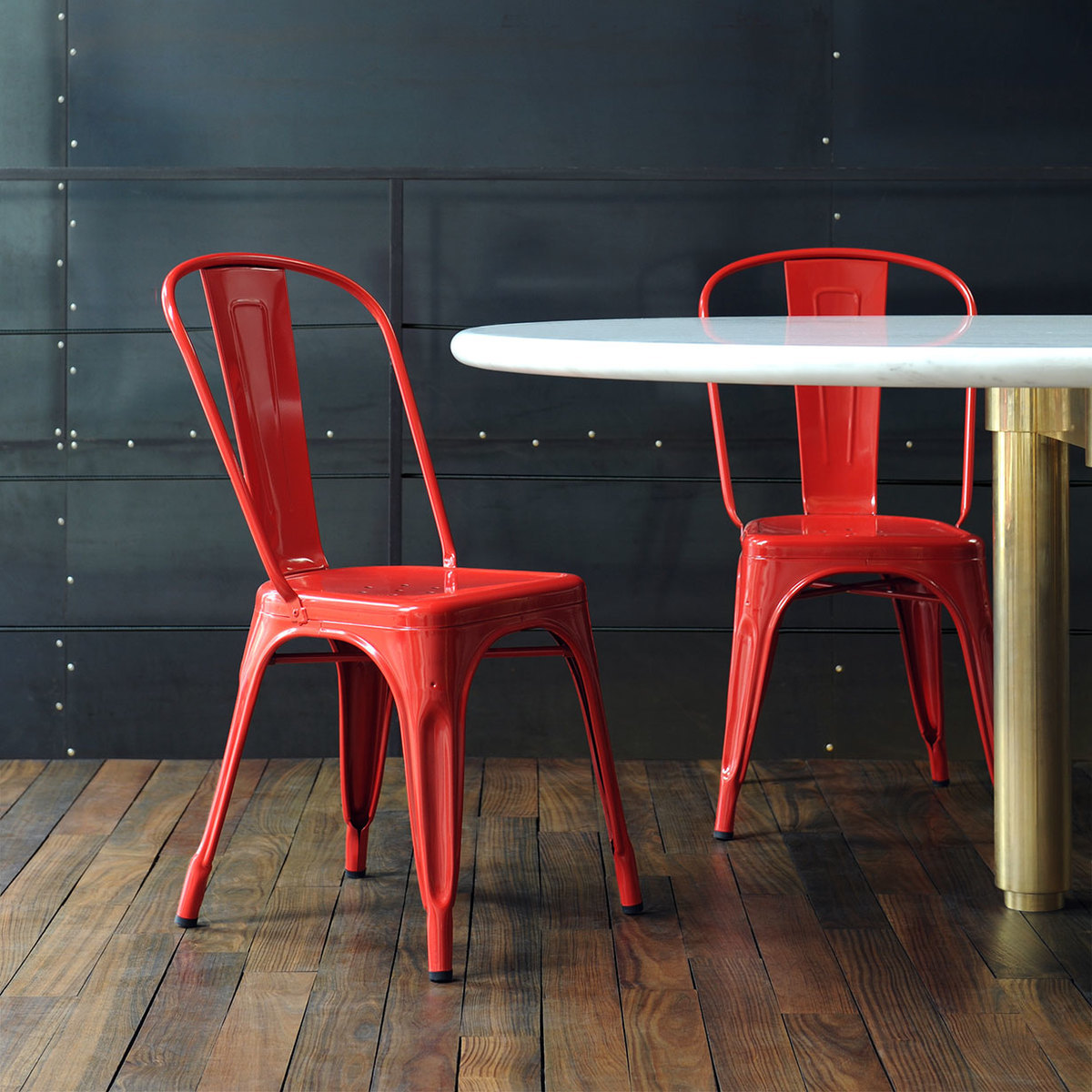 Su Made.com sconti su tantissimi articoli dal 40% al 60%! Questi sono quelli che ho scelto per voi…
On Made.com discounts on many items from 40% to 60%! These are the ones I chose for you…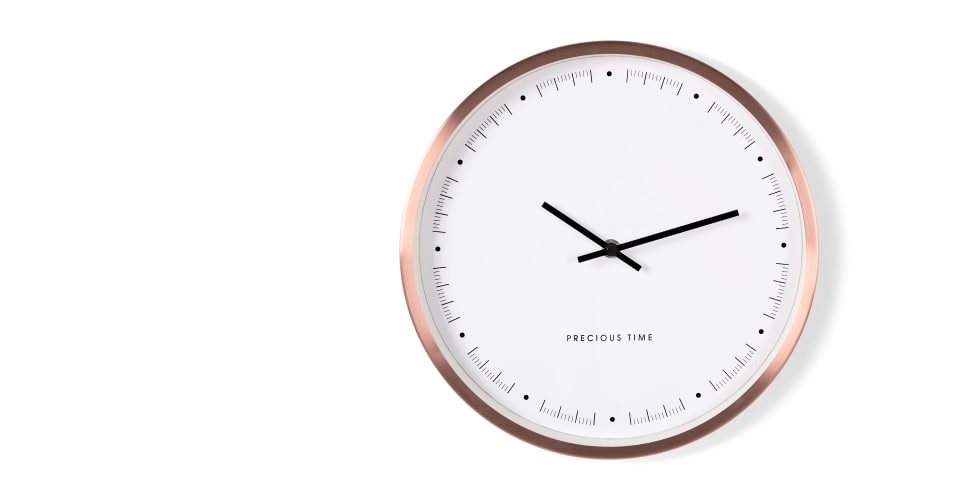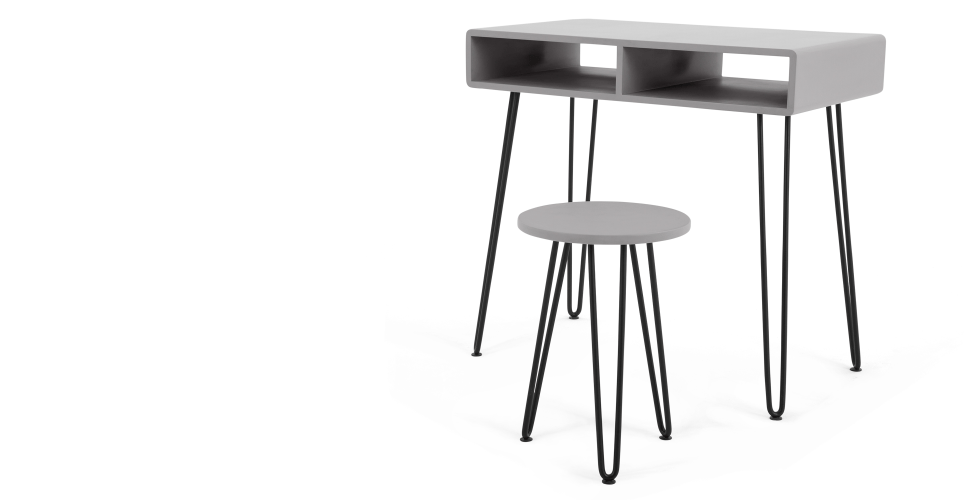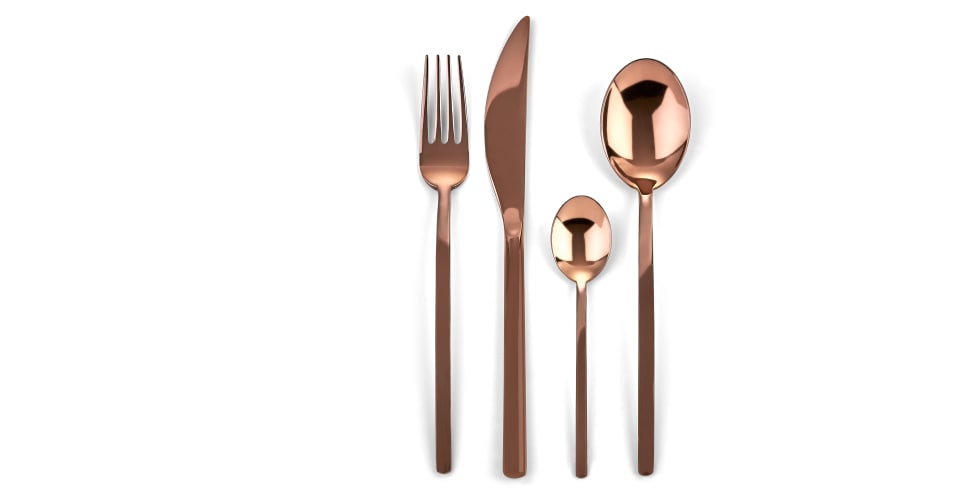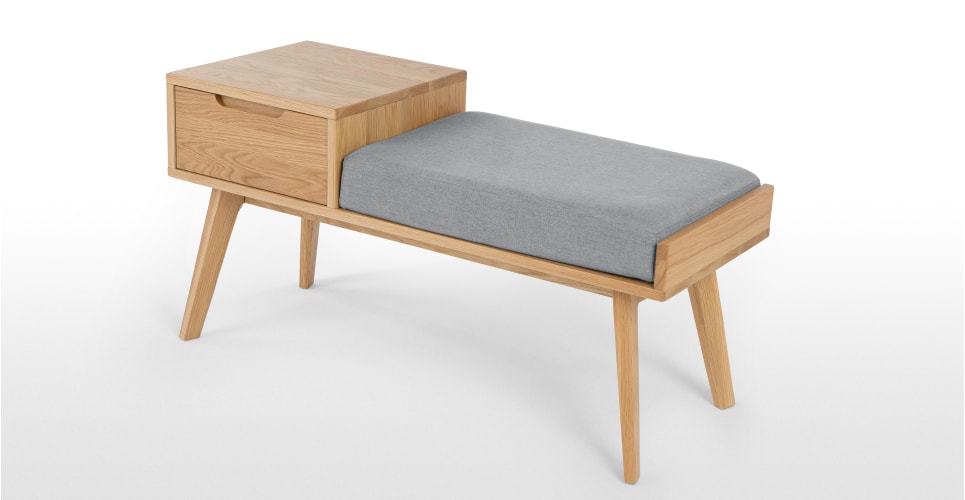 Per ultimo ma non per importanza Zara Home. Qui tanti articoli dall'arredo bagno ad accessori per il lavoro o lo studio, super scontati!
Last but not least Zara Home. There are so many items from the bathroom accessories to work or study accessories, super discount!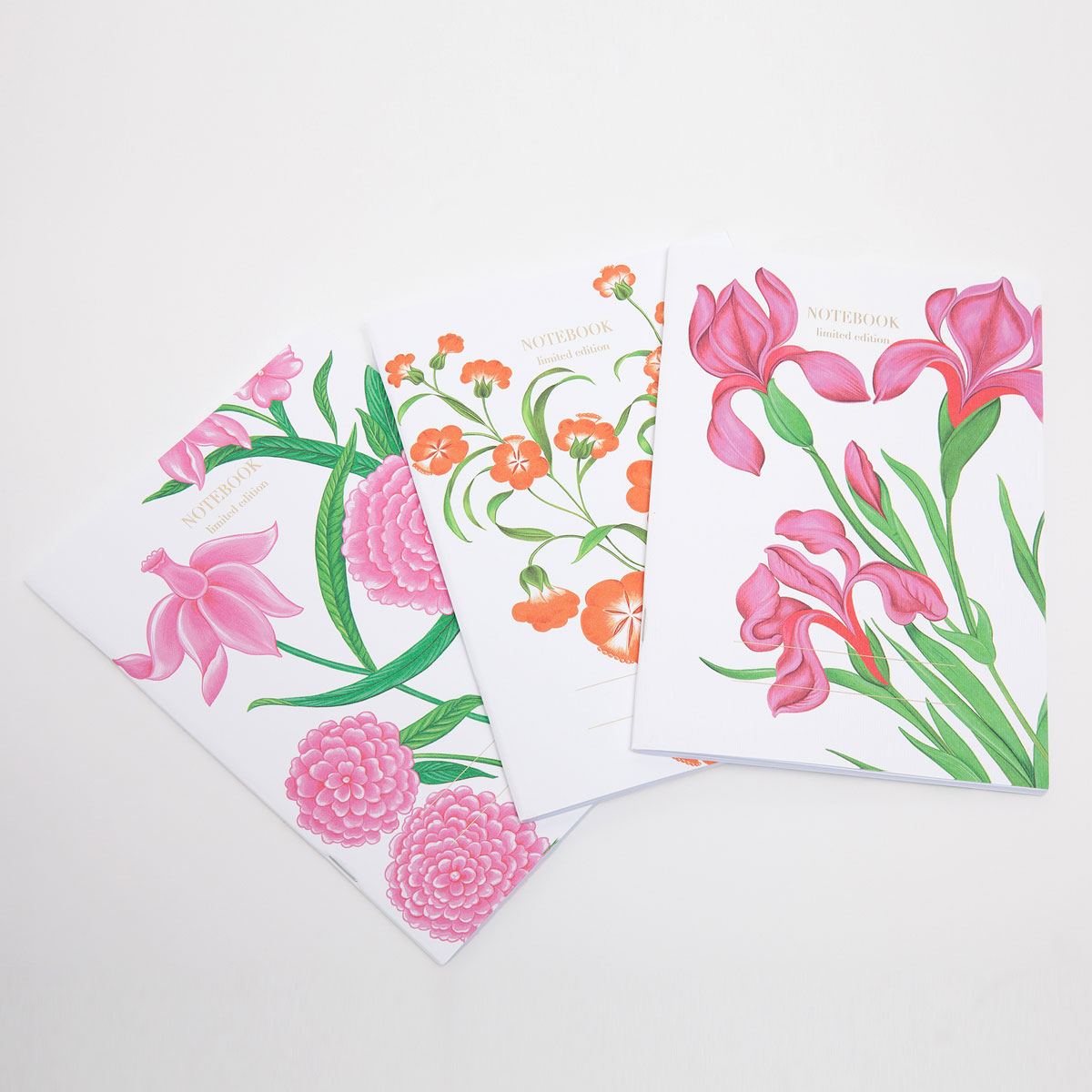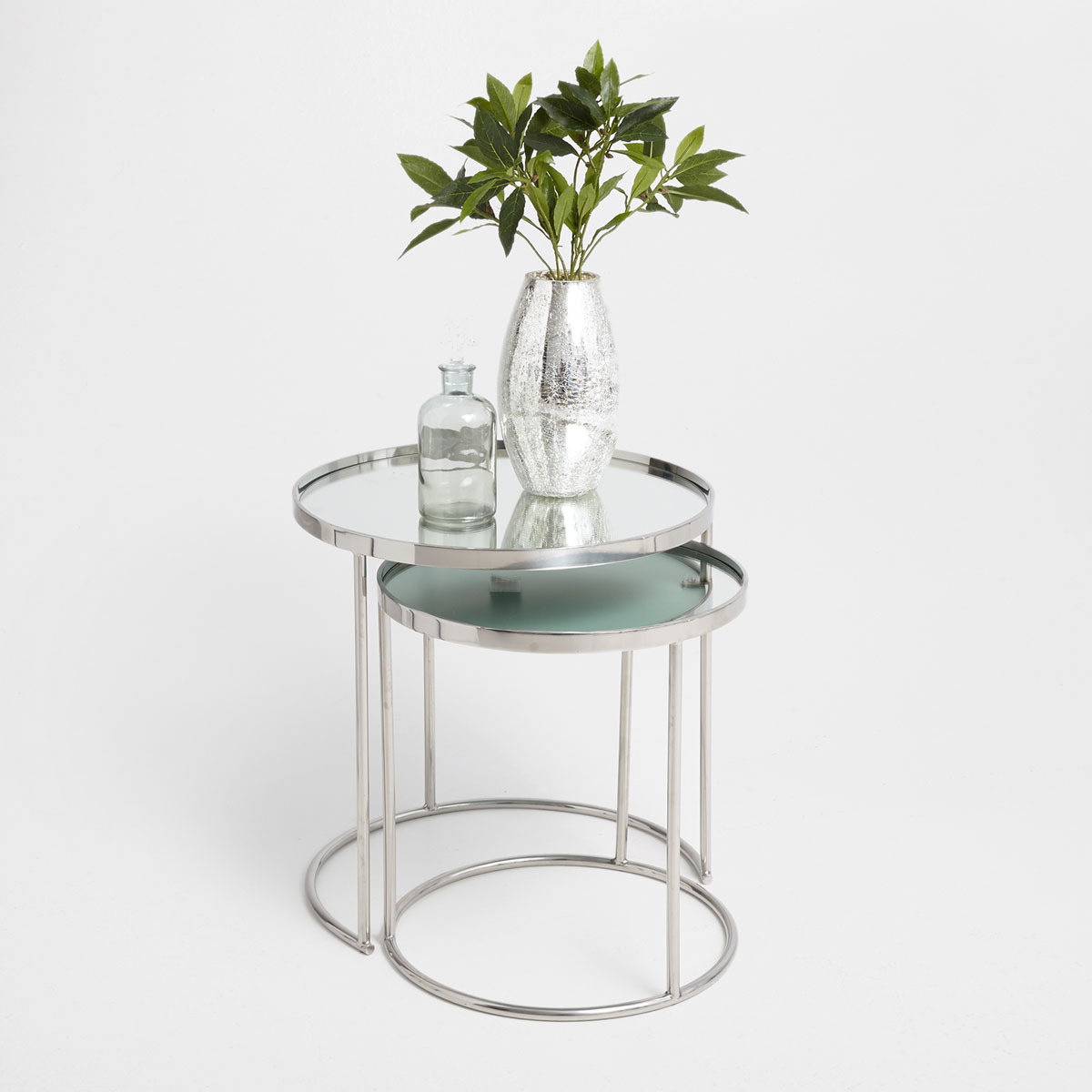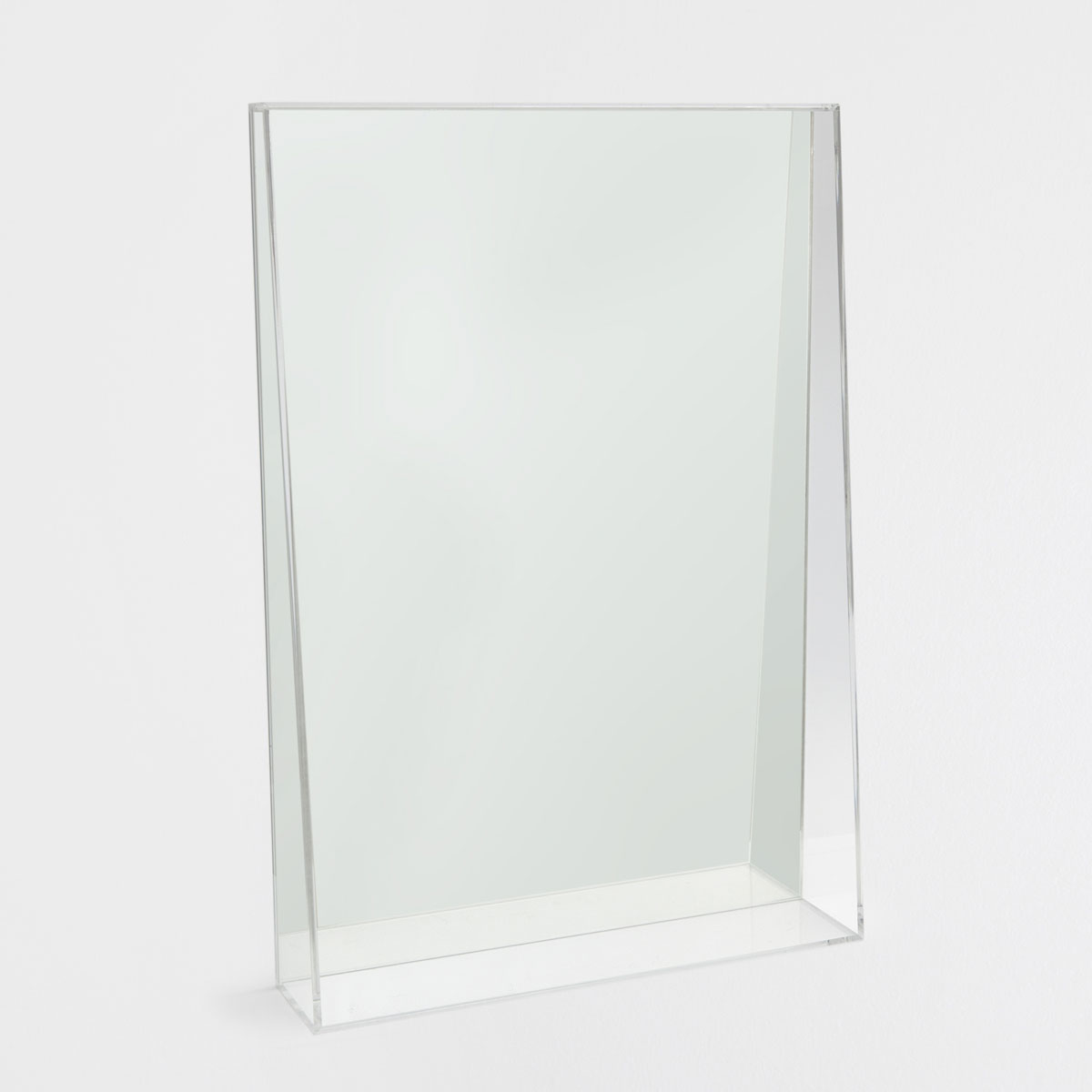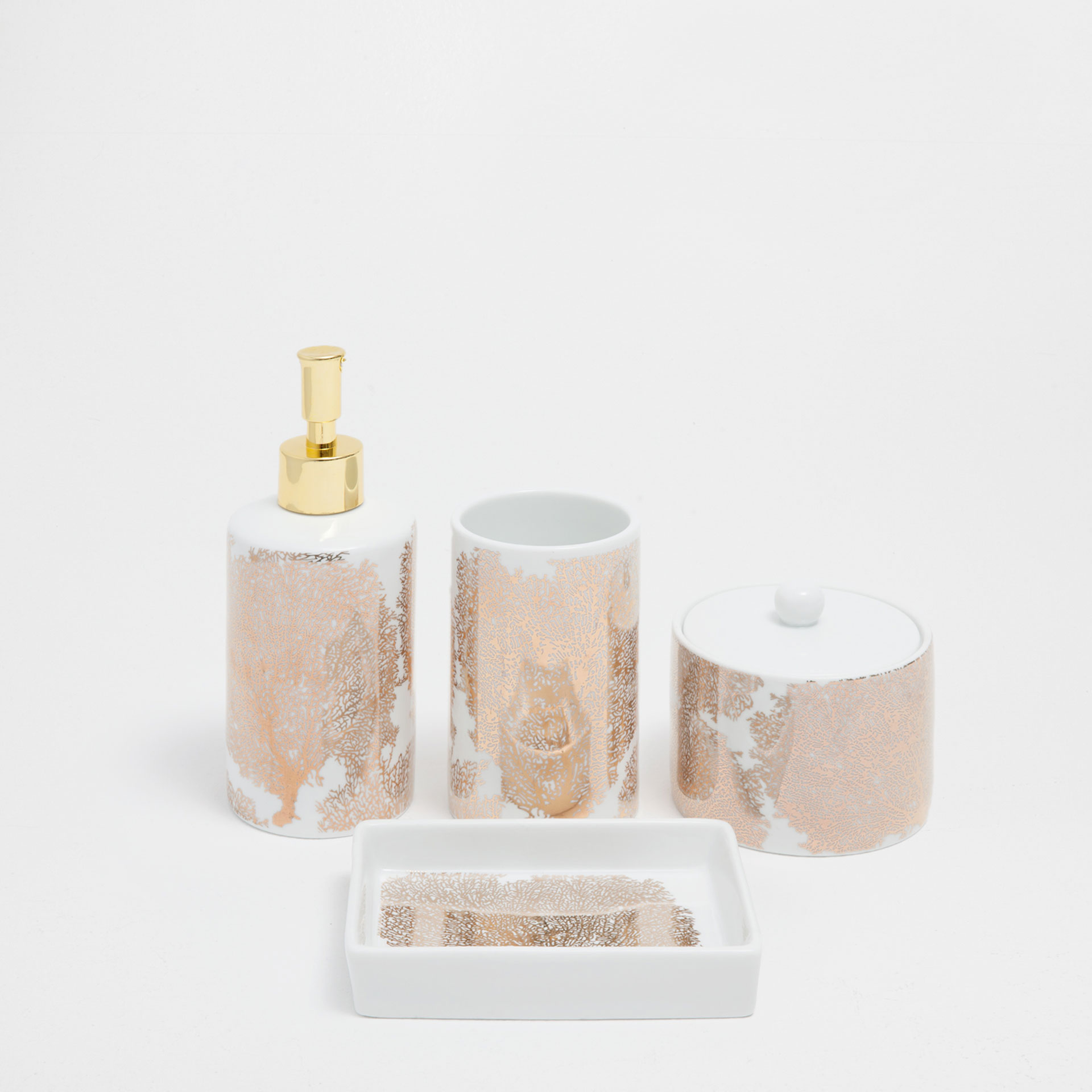 Affrettatevi! I Saldi stanno per finire!
Hurry up! Sales are about to end!
A seconda della regione in cui vi trovate la data di fine saldi cambia, al contrario di quella di inizio.
Depending on the region you are in, the end-of-sale date changes, as opposed to the start date.
Abruzzo: dal 1 luglio al 30 agosto 2017
Basilicata: dal 1 luglio al 2 settembre 2017
Calabria: dal 1 luglio al 1 settembre 2017
Campania: dal 1 luglio al 30 agosto 2017
Emilia-Romagna: dal 1 luglio al 30 agosto 2017
Friuli-Venezia-Giulia: dal 1 luglio al 30 settembre 2017
Lazio: dal 1 luglio per 6 settimane
Liguria: dal 1 luglio al 15 agosto 2017
Lombardia: dal 1 luglio al 30 agosto 2017
Marche: dal 1 luglio al 1 settembre 2017
Molise: dal 1 luglio al 30 agosto 2017
Piemonte: dal 1 luglio per 8 settimane non consecutive
Puglia: dal 1 luglio al 15 settembre 2017
Sardegna: dal 1 luglio al 30 agosto 2017
Sicilia: dal 1 luglio al 15 settembre 2017
Toscana: dal 1 luglio al 30 agosto 2017
Umbria: dal 1 luglio al 30 agosto 2017
Valle D'Aosta: dal 1 luglio al 30 settembre 2017
Veneto: dal 1 luglio al 31 agosto 2017