Un buon caffè al mattino ci fa iniziare la giornata con la giusta carica.
E' immancabile nelle case degli italiani una buona macchina, che faccia un caffè di qualità senza rinunciare al design.
Good coffee in the morning makes us start the day with the right charge.
It is imperative in the case of Italians to have a good machine, who does a quality coffee without giving up the design.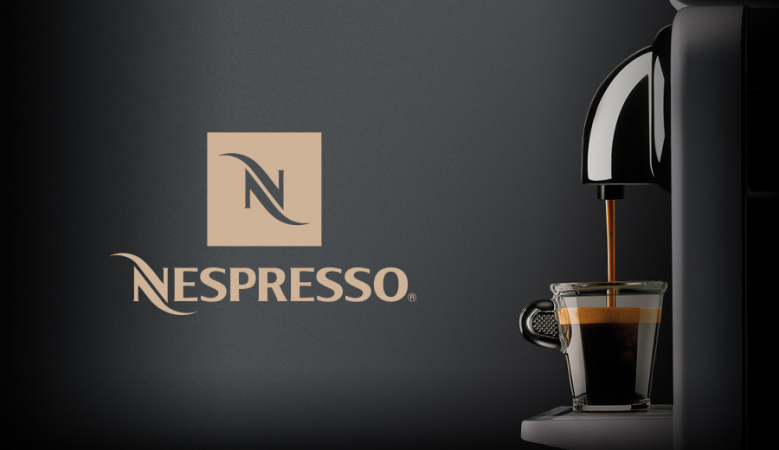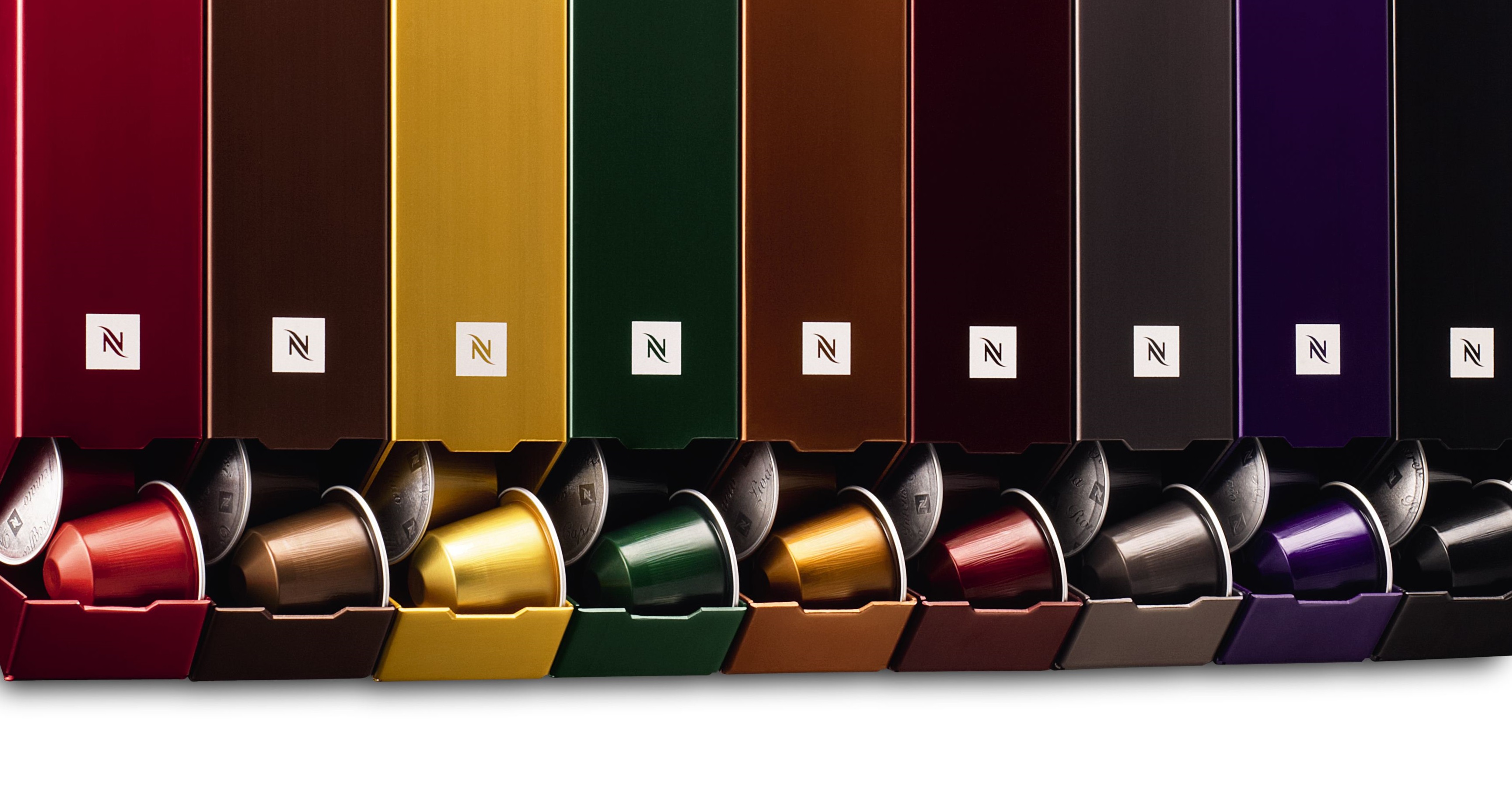 Nespresso può offrire tutto questo.
Nespresso can offer all this.
Sono varie le tipologie di macchine per dimensione e colore. Macchine solo da caffè, solo da cappuccino o che permettono di fare entrambe le cose. Si parte dall'Inissia scontata a soli 69€ di una dimensione contenuta che può stare in tutte le cucine, fino alle macchine più professionali che possono arrivare a costare anche 499€.
There are various types of machines for size and color. Only coffee machines, just cappuccino or that allow you to do both. It starts with Inissia discounted to only € 69 for a small size that can stay in all the kitchens, up to the most professional machines that can cost even € 499.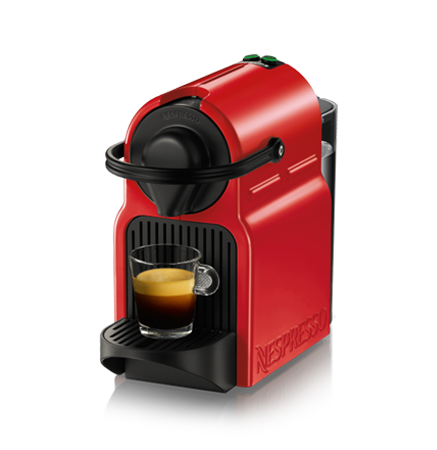 Inissia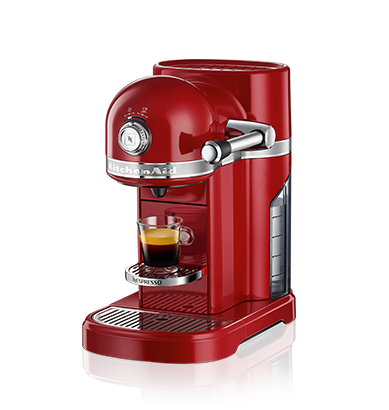 Kitchen aid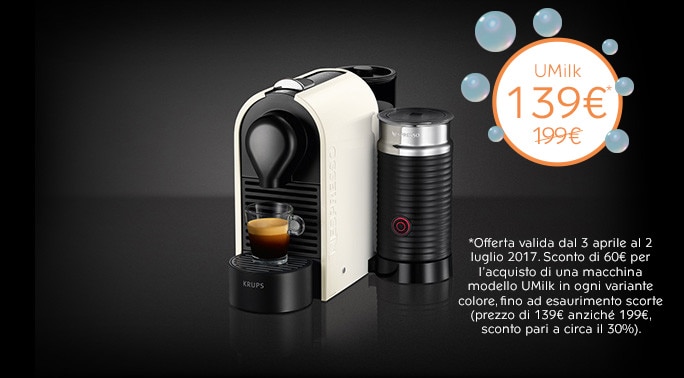 Umilk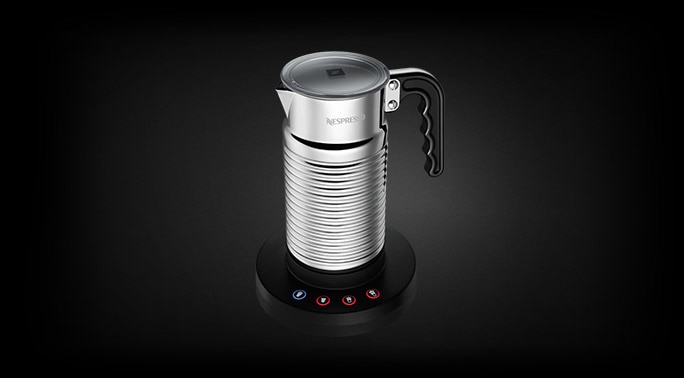 Areoccino
Viene proposta la variante realizzata in collaborazione con Kitchen Aid, ottima da affiancare alla famosissima impastatrice e non solo, oppure l'Aeroccino, un cappuccinatore versatile e pratico in grado di preparare una schiuma sia a latte caldo che freddo.
A variant made in collaboration with Kitchen Aid is proposed, which is ideal to place side by side to the famous mixer and not only, or the Aeroccino, a versatile and practical cappuccino machine that can prepare a foam both warm and cold milk.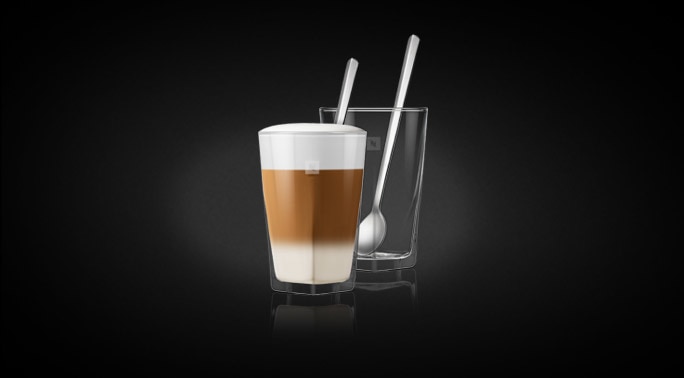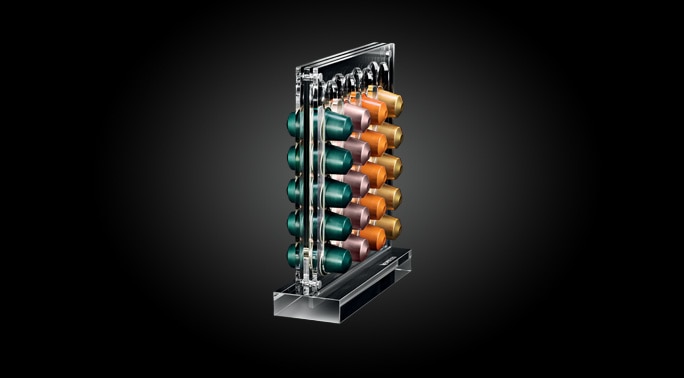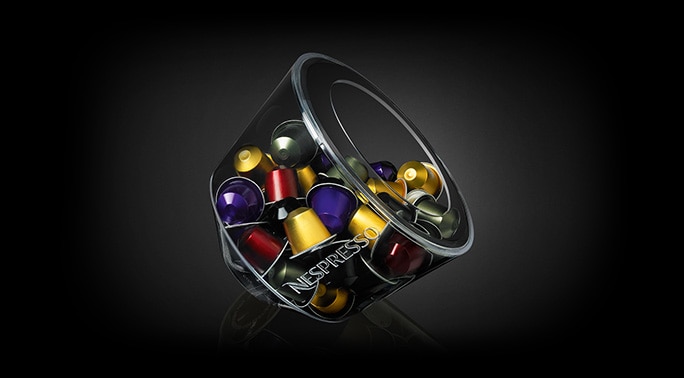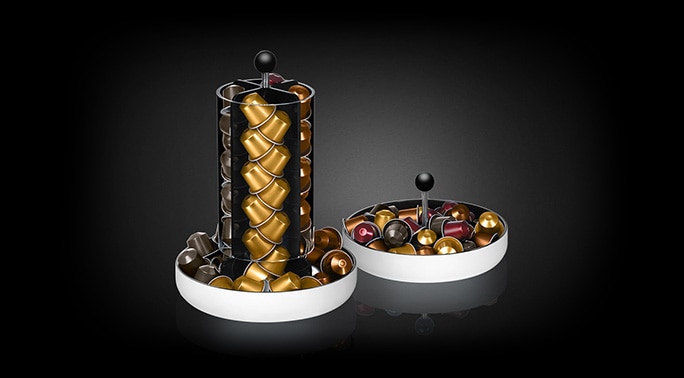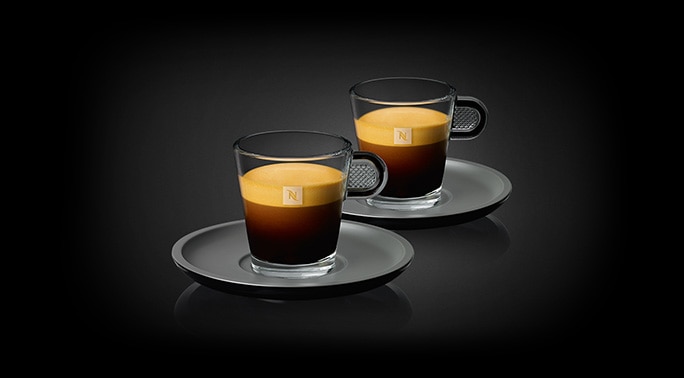 Sono molti inoltre gli accessori disponibili, dalle diverse tipologie di tazze e tazzine, ai contenitori porta capsule. Anche questi con possibilità di esporli accanto alla macchina, sul bancone della nostra cucina, per un utilizzo pratico e veloce ma anche per pura decorazione.
There are also many accessories available, from different types of cups, to capsule containers. These also can be placed next to the machine, on the counter of our kitchen, for practical and fast use, but also only for decoration.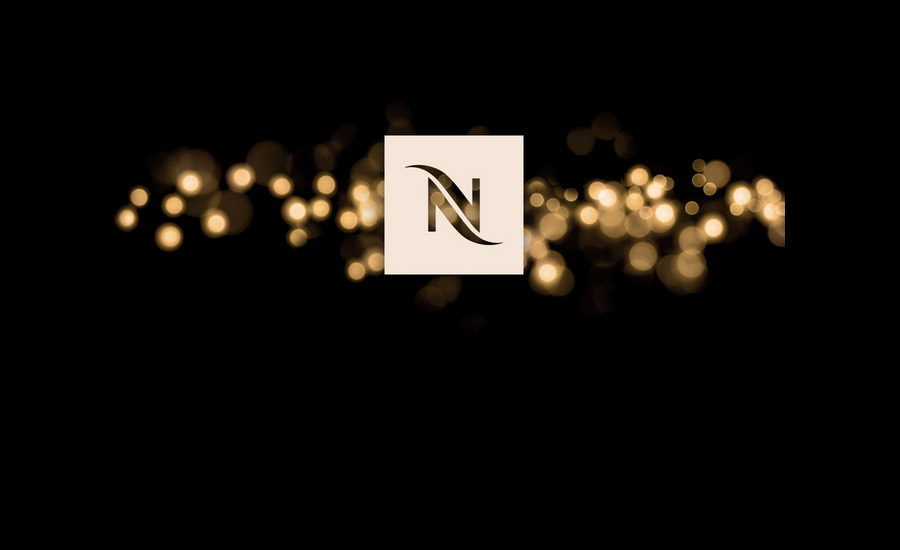 Per ulteriori informazioni visita il sito www.nespresso.com
For more information visit the site www.nespresso.com