Nel giorno della festa della donna parliamo del colore simbolo. Il giallo. Un colore che rappresenta il sole, l'allegria, la felicità e la fantasia.
On the woman's day, let's talk about the symbol color. Yellow. A color that represents the sun, joy, happiness and imagination.
Abbinato al bianco, come colore base, il giallo crea una sensazione di benessere e può arredare ogni stanza.
Combined with white, as a base color, yellow creates a feeling of well-being and can furnish every room.
Facciamo qualche esempio.
Let's take a few examples.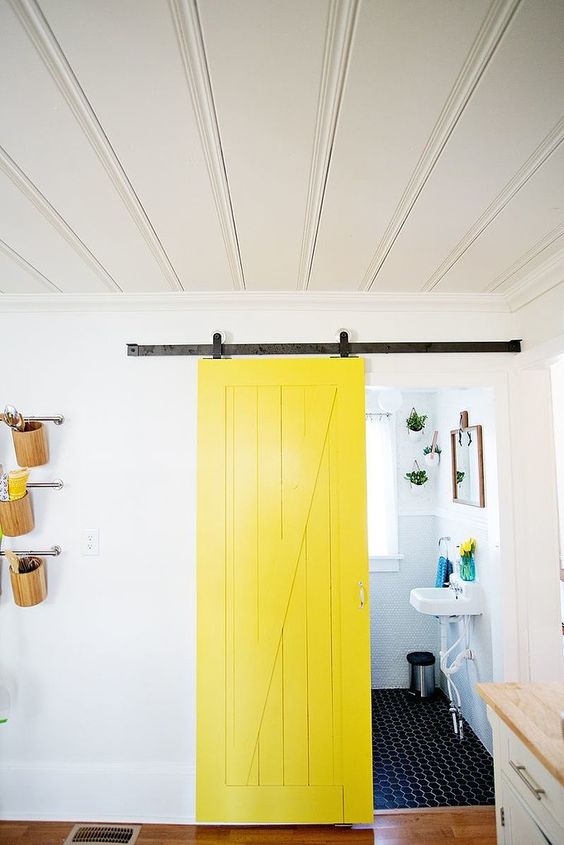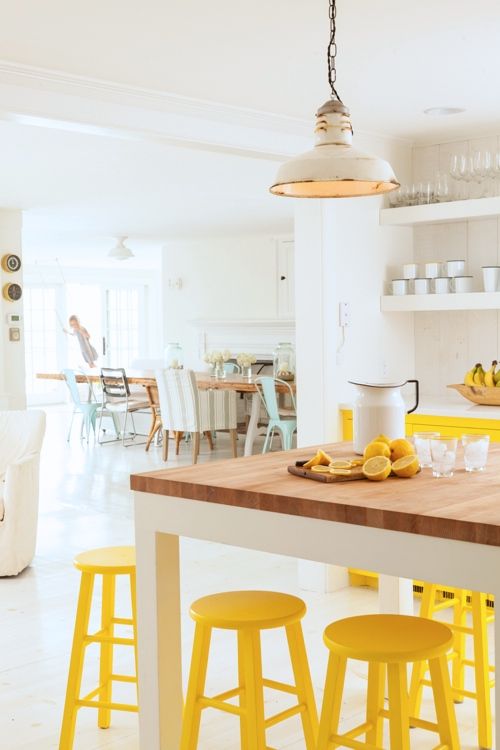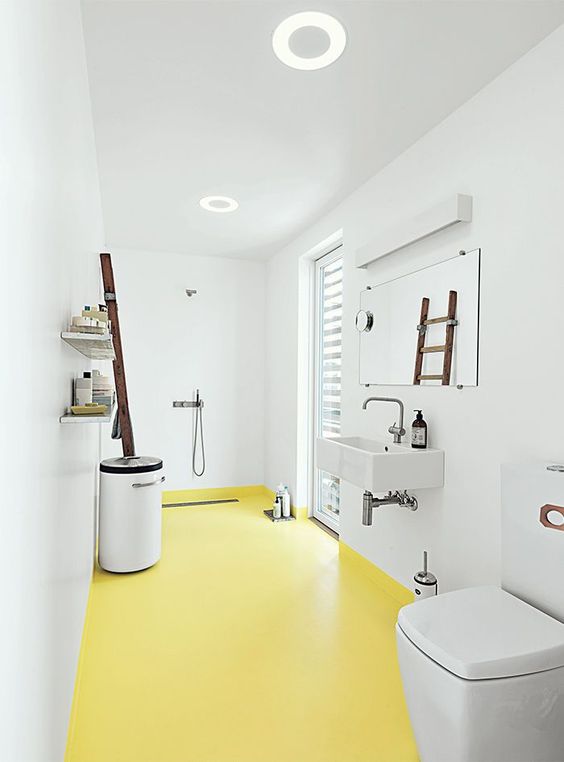 Come abbiamo visto possiamo usarlo in cucina, nelle piastrelle, nei pensili o negli sgabelli.
As we have seen, we can use it in the kitchen, in the tiles, in the wall units or in the stools.
In camera da letto è semplice, basta una parete oppure un copriletto.
In the bedroom it's simple, just a wall or a bedspread.
In bagno può stupire quanto stia bene un tocco di colore così acceso.
In the bathroom it can amaze you how good a touch of color is so bright.
In salotto possiamo inserirlo in un divano, un cuscino, un dettaglio di design.
In the living room we can place it in a sofa, a pillow, a design detail.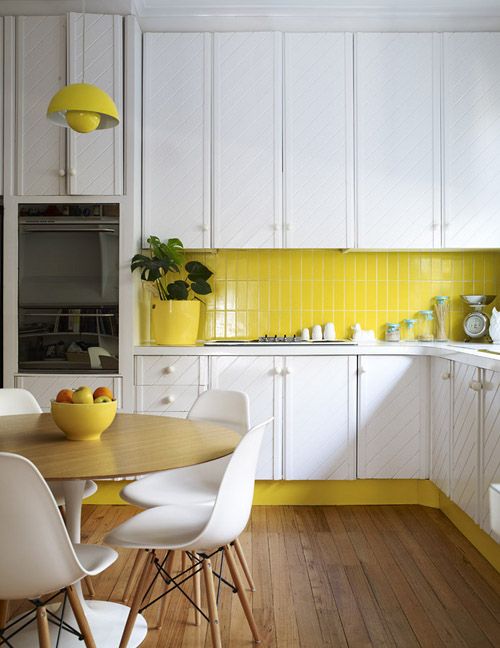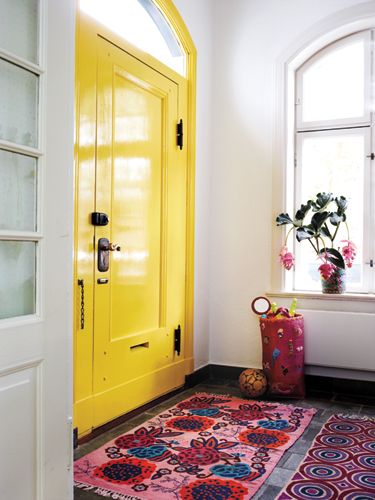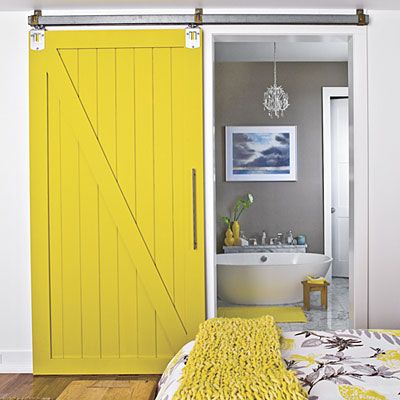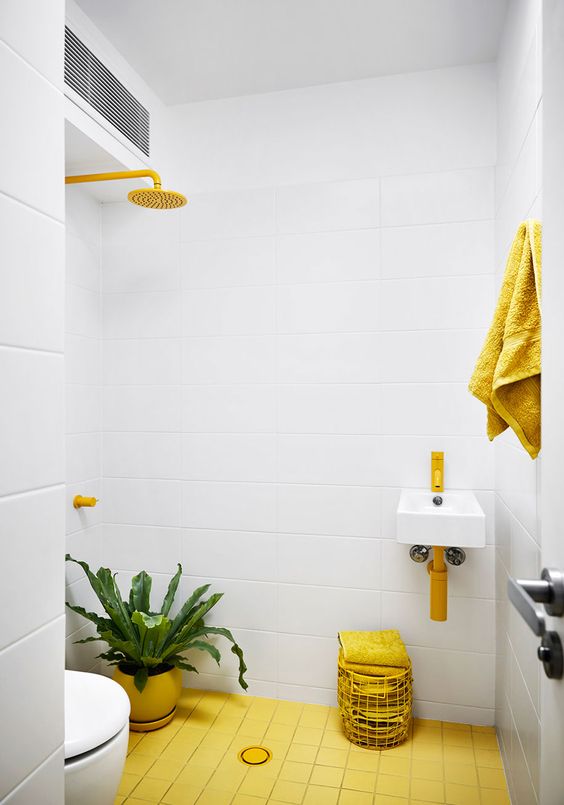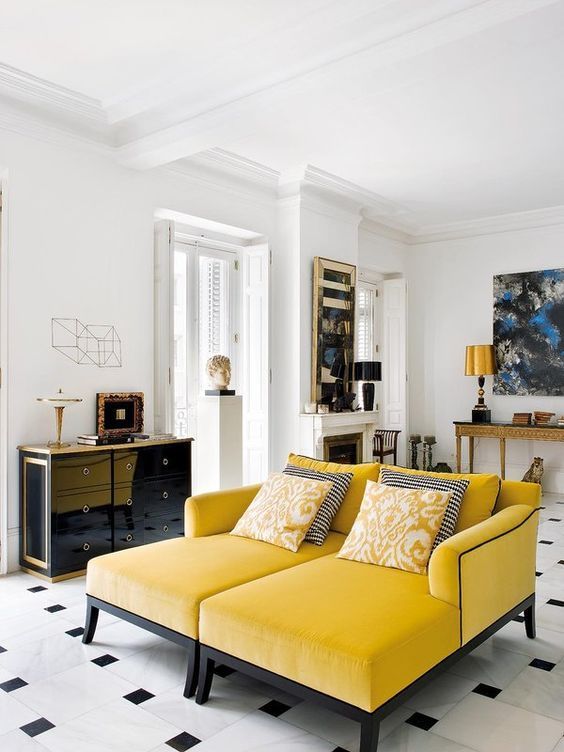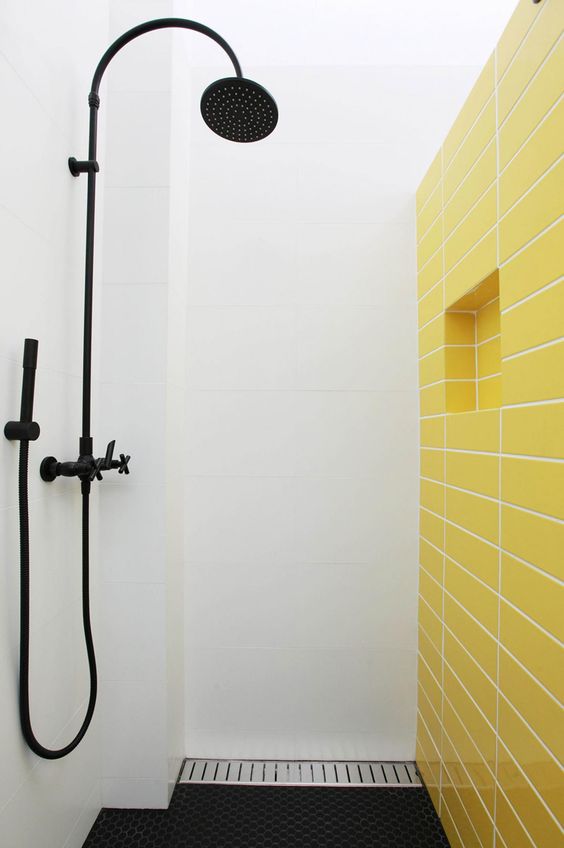 Possiamo dipingere la porta d'ingresso, una cornice, una sedia o un lampadario. Il giallo porterà luce ed allegria in casa.
We can paint the front door, a frame, a chair or a chandelier. Yellow will bring light and joy to the home.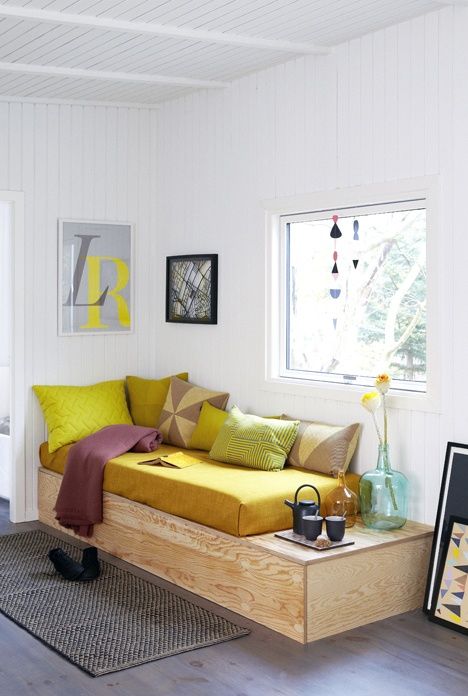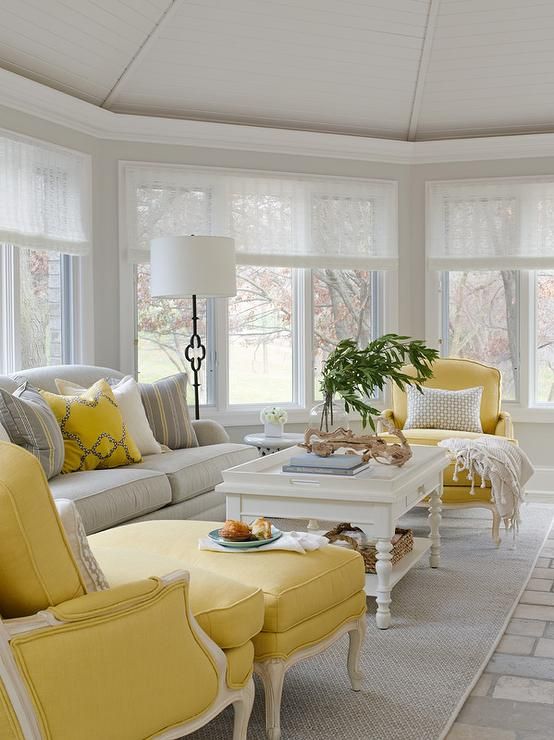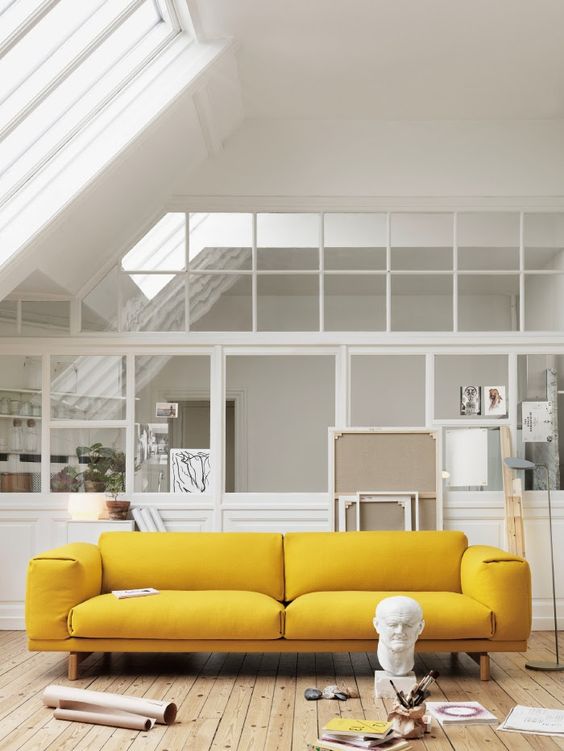 Pics by Pinterest
"Amate, rispettate la donna. Non cercate in essa solamente un conforto, ma una forza, una ispirazione, un raddoppiamento delle vostre facoltà intellettuali e morali. Il Giallo è il colore più luminoso, l'incontro del bianco raggio di pura luce con la Terra."
A tutte voi, a tutte noi, buona festa della donna.
To all of you, to all of us, happy woman's day.